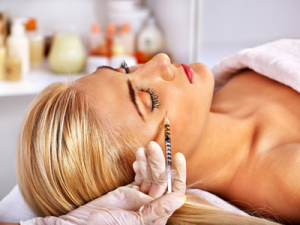 Are those unsightly wrinkles taking a toll on your psyche? Do you feel you're aging before your time when you look in the mirror? Don't be embarrassed, you're not alone. The botox services you are looking for are right here at Infinite Wellness.
Looking good is one of the factors in feeling good, perhaps the most important one. By taking action today and making an appointment with us, you are improving the outlook for tomorrow. The benefits of a positive mental attitude will show up in every area of your life.
---
The Best Botox Treatment Methods in the Area
Here at Infinite Wellness, we meld the old with the new, combining ancient eastern healing arts with modern western medicine. When you become a patient with us, you get much more than just a botox treatment or a facelift. We work with you to find the best treatment methods available to eliminate those wrinkles, give you more energy in everyday life, and help you lose weight if you need to. From Chinese herbs to acupuncture to HCG treatments, we have it all.
Advancements in Botox Treatment
Not so long ago, any mention of botox services in Parker got you a negative reaction from folks who really had no idea what its capabilities are. It's one of the most amazing compounds ever discovered; used properly it can work wonders. An injection in the proper place can eliminate wrinkles almost immediately. A series of injections done over a period of time will make it look like you turned back the hands of time. It's not magic. It's science. Medical professionals and researchers have been studying and using botox for over three decades now. It works.
Booking Your Appointment is Simple
We don't expect you to take our word for it just by reading this article. Come to our office and review some of the volumes of information we have on the treatments we've administered and the research that's been done throughout the years. What was once new and different is now routine and safe. Combining botox services with the other health and wellness services we have available could just be the best decision you ever made. Come on down and we'll get to work on the new you – a younger you.