Cold Laser Therapy
What is Cold Laser Therapy?
Cold laser therapy is low-intensity laser therapy that stimulates healing while using low levels of light.  This treatment utilizes specific wavelengths of light to interact with tissue and can accelerate the healing process. Cold laser therapy is often used on patients who suffer from a variety of acute and chronic conditions in order to help eliminate pain, swelling, reduce spasms and increase functionality, especially for patients seeking a treatment without the use of surgery or drugs.
How Cold Laser Therapy Works
During this procedure, different wavelengths and outputs of low-level light are applied directly to a targeted area. The body tissue in the treated area absorbs the red and near-infrared light causeing a reaction. The damaged cells respond with a physiological reaction that promotes regeneration and healing.
During treatment, you'll feel the laser device touching your skin, but the procedure is painless and noninvasive. There is no sound and you'll feel no vibration or heat. Cold laser therapy can be used in conjunction or instead of accupuncture for treatment of chronic pain and treatment generally last between 30 seconds to several minutes, depending on the size of the area being treated and the dose provided by the cold laser unit
Cold Laser Therapy Can Help You Feel Better!
Cold laser therapy can stimulate all cell types including muscle, ligament, cartilage, nerves, etc., so a number of conditions can be treated by cold laser therapy. Some of conditions that may typically be treated by cold laser therapy include:
Arthritis pain
Back pain
Carpal tunnel syndrome
Fibromyalgia pain
Knee pain
Neck pain
Tendonitis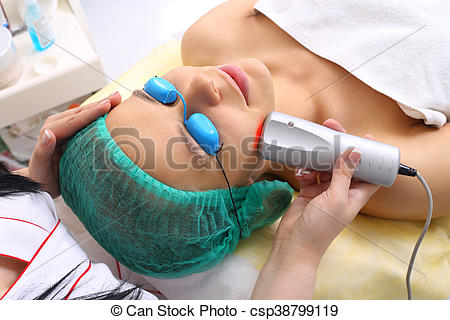 "In 1997 I was diagnosed with Systemic Lupus which brought with it several disorders. The primary killer being Rheumatoid Arthritis. I began seeing a Rheumatologist and was treated with steroids, Hydroxychloriquin and then Imuran up until September 2005. Although these medications helped with my symptoms somewhat, I began developing bone loss and degenerative disk disease in my cervical and lumbar spine as a direct result of the medications used to help me. The pain each day and severe fatigue was leaving me feeling hopeless and helpless. My next options were pain medications and spinal fusion surgeries. In desperation I began asking questions about alternative medicine and was given Sabrina's name and number. Being somewhat a skeptic but in complete desperation to get better and not worse I made an appointment with her. I was amazed at her understanding and solution orientated outlook. It initially took me about 30 days to adjust to this new regimen and to go off of my 'toxic' medications. In just a short few months my energy has increased 100% and I am pain free more days than not. The great news is that I will soon get to decrease or what Sabrina calls progress in my regimen. That's a new one for me. I am so grateful for her insight and wisdom. I am getting more done today than I have in years and can't wait to see what my future brings. I again have hope and no longer feel helpless. I am even working out three times a week and I never thought I would be capable of that ever again. Thank you Sabrina!!!!!!"
"I have been a patient of Sabrina's for several years.  I first started seeing her after damaging the tendons in the bottom of my foot.  Western Medical Doctors wanted to do surgery and a year of physical therapy.  Sabrina was able to relieve the pain and mend my foot in just a couple of weeks."
"For twenty-five years I have had pain in my right ear, especially if I rolled to that side during sleep. I would wake up in terrible pain. No doctor could give me any relief without suggesting medications. However, the very first day that Sabrina treated my ear with acupuncture, the pain was gone and now a month later I am still pain free. The procedure is so easy, I wish I would have tried it sooner. Thank you Sabrina, for the wonderful, restful nights sleep."
"Sabrina has helped me in so many ways, it's hard to summarize them in a few paragraphs. Due to a head injury 30+ years ago, I've had severe ear and neck pain everyday for years. Nothing helped the pain. Numerous trips to specialists who told me there was nothing wrong was very discouraging. A friend recommended Sabrina. After my first acupuncture treatment, the pain was gone. This was the first time in 30+ years I didn't have the severe pain I lived with every day."
Begin your Wellness Journey
Contact us or request us to give you a call back!