To find our new location, input our address into your GPS or use the Google Map Directions below:
The Family Health Center
34061 Forest Park Drive, Suite 202
Elizabeth, CO 80107
OFFICE HOURS
Appointments available by request
Welcome to Infinite Wellness in Elizabeth Colorado
Our new location allows us to serve more patients across Elbert, Douglas and Arapahoe counties in Colorado. The number one goal is to help you feel better using demonstrated natural, healthy and proven alternative medicine practices
MEET Sabrina Maiden, L.Ac.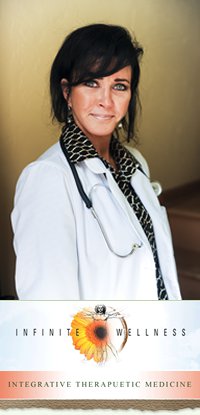 As the owner of Infinite Wellness, Sabrina has been helping patients find a natural way to manage their health for years in Castle Rock, Colorado. Her extensive knowledge with biofeedback and testing ensures not only that she can find the root cause of the problem, but can put together a natural, healthy and effective treatment plan.
Infinite Wellness Elizabeth Treatment
Infinite Wellness in Elizabeth can diagnose and treat many different ailments. The secret is our testing and diagnosis methods – these processes ensure we can target the root cause of the problem with healthy, natural and holistic methods. We don't treat the symptoms, we treat the cause!
Visit us in Elizabeth Co!
Contact us or request us to give you a call back!